You're Invited!
Relax for Kids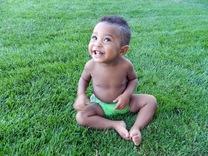 Relax for Kids!

A Fundraiser for Homeless Kid's access to Natural Medicine:

Sunday October 26th, 10-1 pm
At my office, 626 Frederick Street
R.S.V.P. yourself and your friends for a free mini acupuncture treatment and chair massages in our relaxation zone. Enjoy the live jazz music, nourishing food, face painting and fantastic prizes from our favorite restaurants around Santa Cruz. We welcome you to bring your friends to help make it a big success.
We're aiming to raise 108 treatments for homeless children. We'll match each gift certificate or treatment purchased in our clinic by funding a treatment for a homeless child or family member. Just thinking about kids spending nights in cars makes me shiver. Their immune systems can definitely use some support as it keeps getting colder. So please bring all your friends to have a great time and contribute to this great cause.
In case you hadn't heard:
Acupuncture gives children a lasting health advantage. It boosts the immune system and strengthens the whole body, so kids are less likely to develop diseases in adulthood.

Children respond much more quickly than adults to acupuncture treatments.
Non-needle treatments are available and effective.
The treatments using taps (a better name for pediatric needles) are gentle. Babies (who don't understand what taps/needles are) don't even cry.
All children can benefit from acupuncture, and will grow up stronger as a result.
Bring any backpacks you're not using anymore for our backpack drive to support local kids who don't have backpacks. My wife is a 4th grade teacher at Bay View Elementary School and she tells me it's a big deal for helping kids feel proud of themselves in being accountable with their school work, to have a place where school stuff is stored.
Call to reserve your spot in the relaxation zone!
(831) 334-7555
With love and gratitude,
Nihal