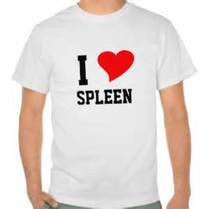 Make your spleen your Valentine!!!
In Chinese Medicine, the spleen is the center of your wellness. The better you care for the spleen, the better a job it does making your blood and energy.
You know your spleen could use your TLC if you have any of the following:
A pale, swollen tongue
Abdominal bloating

Sleepiness after meals
Dizziness when you stand up
Easy bruising
Worrying

Here are my top 3 tips for Romancing your Spleen:
1) Eat a big, warm breakfast by 9 am, and a small, warm dinner by 7 pm.
2) Be mindful when you eat: focus on your food, not reading, driving or watching videos...
3) Avoid snacking if your not hungry: let your stomach totally empty before putting more into it.