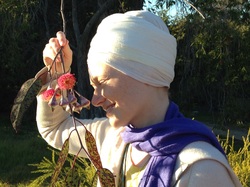 "I'm a lot more energized when I get to work than I used to be...not as on edge, and more patient and relaxed."

This is what a patient reported to me earlier this week after making shifts in her eating and sleeping schedule that allowed her body to digest and rest in peace.

Consider for yourself:
Eat a light meal for dinner, and avoid eating after dark. Make sure to give your body 3-4 hours of digesting time between your last meal and bedtime.

Why?

The body requires deep rest during the hours of 11-1am (deep dreamless sleep). If we're digesting during that time instead, our cells miss out on their daily regeneration cycle.

Often when we eat late meals, our body has to digest during our precious sleep cycle. This leaves us feeling groggy and un-rested in the morning, and worse, not hungry for the most important meal of the day: Breakfast.
Skipping breakfast deprives us of our biggest energy-giving meal, so later in the afternoon we're likely to experience energy crashes and cravings.

This leads to binging later in the day, and perpetuates the cycle of late meals and groggy mornings.

Consider making the commitment to small evening meals and a large, warm, protein-rich breakfast. You'll notice a difference in your energy and appetite.