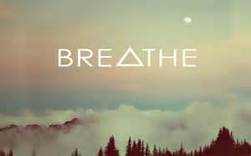 If you're a 4th grade teacher like my wife, and perhaps even if you aren't, you may have noticed that frustrations are flaring among children and adults these days. Teachers tend to know it comes every spring time, and often attribute it to the approach of summertime. In a way they're right, but really, it's the Springtime that gets us riled up.

According to Traditional East Asian Medicine, Springtime is Liver time, and the liver is the organ that acts up when we're frustrated, disgruntled, or just plain angry.

Children tend to act out more, while adults express their stress in varied degrees of emotion, or suppression. For example, this stress expression and repression cycle is the leading cause of PMS symptoms.

Fortunately there's an incredibly simple solution to support your liver in the moment of stress, JUST BREATHE!

It's been known since ancient China that the lungs control the liver (Metal controls wood, just like an axe cuts down a tree). So we can use that to our advantage and free ourselves from any fight or flight stress response simply by breathing consciously and deeply.

If you're a person like me who doesn't get angry much (likely there's a history of repressed anger in there somewhere) you may notice that you instinctively vent your pent up emotions by sighing, the body's unconscious mechanism to get a deep breath. Just ask your family to point out to you when you sigh, it probably happens more than you think!

Consider making it a family exercise to take 3 deep breaths throughout the day.
Especially before meals, before bed, and anytime emotions are rising.