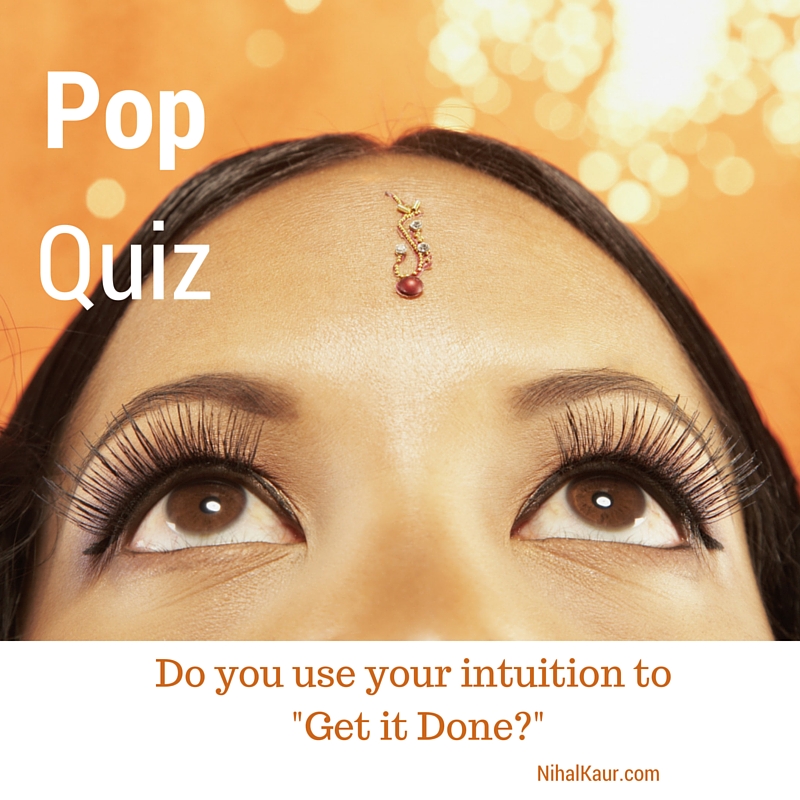 You love to rush around and try to get everything done. And you hate it too.

You love feeling important, powerful, effective. You hate feeling overwhelmed, frantic, inundated with urgent and essential tasks.

Rushing around gets you high - an adrenaline high!
Unfortunately, this stress response steals your energy!
And it disrupts your body's ability to make sustainable energy too.
That's energy for the evening or tomorrow morning that you're already sabotaging!

When you're "getting it done" from your center (fueled by your intuition) you actually BUILD energy.

Let's distinguish two different types of "getting it done":

Getting it done from the periphery - When you're not centered in yourself, you're responding to other people's emergencies and running yourself ragged. You are attending to tasks that aren't aligned with what's best for you.
Rushing around from your periphery depletes your energy and blocks access to your intuition!

Getting it done from your center - When you're centered in your wisdom, you're clear on your goals and you maintain a clear focus to complete tasks in order of priority.

Your intuition is your bodyguard - letting you know which interruptions deserve your time.

Acting from your intuition, you know that there is no priority higher than your well-being.
Your intuition makes sure you are doing things that build your energy all day long!

"Become the hub and everything will come to you.
Become the rim and you go all over the place." - Yogi Bhajan

Do you want to practice "getting it done" from your center?
Then you must do this: Build the muscle of listening to your intuition
Here's a quick exercise you can do throughout the day to connect to your intuition and "Get It Done" from your center:
Schedule quiet time for yourself - 3 minutes is enough
Defend your quiet time like it's a sleeping baby! Don't let anything convince you to sacrifice this sacred YOU TIME. You can always excuse yourself for a few minutes to the ladies room to have it if you need it.
Settle in, feel your feet on the floor, your gorgeous tush in your chair.
Take 3-6 deep, slow breaths.
Listen. You are a fountain of wisdom, all we're practicing here is getting good at listening to your fountain of wisdom!
Notice any doubting or nay saying inclinations your mind has. Remember your mind is not exactly your friend. Say, "Hi mind, thanks for your input, I'm gonna ignore what you're saying for now, and keep listening for my fountain of wisdom."

Keep listening for your wisdom - It's there! I promise you. Soon, when you're used to hearing it, your inner wisdom will seem LOUD and PROUD!
Do this daily, and if you're having a stressful week, do it several times throughout the day, whenever you notice you're overwhelmed.
Your voice will show you the easiest way through whatever you're facing. It will show you how to claim your majesty. It will show you how to avoid those pesky energy pitfalls that are rampant in modern life!
All love, from my center to yours,
Nihal