Needle-free Acupuncture for Kids?

Most parents don't know that
pediatric acupuncture is
effective, fun and safe.


Acupuncture affords children a lasting health advantage.
Children respond much more quickly than adults to acupuncture treatments.
The treatments using taps (there's no need to call them needles) are gentle. Babies (who don't understand what taps/needles are) don't cry.
Non-needle treatments are very effective.
All children can benefit from acupuncture, and will grow up stronger as a result.

---

For Adults: Gentle and Effective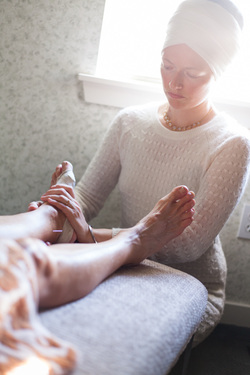 Nihal Kaur maintains advanced training in Japanese Palpation-Based Acupuncture,
a style that minimizes discomfort and maximizes results.

Using tender points to diagnose and release blockages, we know the treatment is working as the tender spots disappear. We work together to create the most dynamic healing experience.
---