From Nihal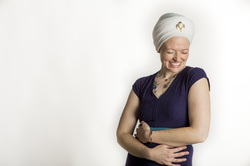 I've brought myself back from a humbling burnout-collapse using the best tools of East Asian medicine and Yogic Science.

Since then I've helped hundreds of people overcome burnout, brain fog, anxiety, and fatigue.

I'm dedicated to supporting you in healing your body so that your soul can shine and you can experience the bliss of fulfillment.

Love, Nihal
---
More About Nihal KaurNihal Kaur, L.Ac. MTCM
has helped hundreds of people overcome burnout, brain fog, anxiety, and exhaustion. In her award winning medical practice, she uses the best tools of Yogic Science, Chinese medicine, and Western Holistic medicine to heal and inspire.
Nihal has led groups of thousands in their yoga and meditation practice at international yoga festivals and Kundalini Live.
You can enjoy her beautiful and free full length online classes from Kundalini Live.
Her clinical practice is established in Santa Cruz, Ca.
Licenses & Certifications
Licensed Acupuncturist and Herbalist (L.Ac.), California Acupuncture Board
National Diplomate of Oriental Medicine (NCCAOM)
Certified Clean Needle Technique, Council of Colleges for Acupuncture and Oriental Medicine (CCAOM)
Certified Acupuncture Detox Specialist, National Acupuncture Detox Association (NADA)
Certified Advanced DNA ThetaHealing Practitioner
Certified Kundalini Yoga Teacher, International Kundalini Yoga Teachers Association (IKYTA)
Certified Ashtanga Yoga Teacher, It's Yoga International, San Francisco, Ca

Ordained Minister, Universal Life Church

Education
​Master in Traditional Chinese Medicine (MTCM), Five Branches University, Santa Cruz, CA
Bachelor of Arts cum laude in Russian and Eurasian Studies (BA), Mount Holyoke College, MA
Certificate in Consciousness Studies, Rudolph Steiner College, Fair Oaks, CA
Certificate in Early Childhood Development, Boston, MA


Advanced Studies
Japanese Palpation-Based Acupuncture, Kiiko Matsumoto, L.Ac. and David Euler, L.Ac.
Advanced Acupuncture Pediatrics, Robin Green, L.Ac.
Five Element Acupuncture, Five Branches University


Professional Memberships
California State Oriental Medicine Association
Advanced Acupuncture Pediatrics
American Acupuncture Council
American Association of Acupuncture and Oriental Medicine
National Acupuncture Detox Association